KEYNOTE SPEAKER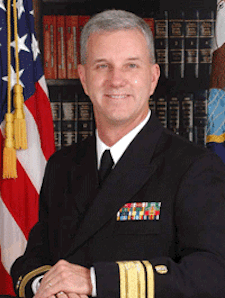 Rear Adm. James E. McPherson (Ret.), former Judge Advocate General of the US Navy
Rear Adm. James E. McPherson (Ret.) received his J.D. in 1981 from the University of San Diego School of Law and his LL.M. in Military Law from The Judge Advocate General's School, Charlottesville, VA, in 1991. Originally a military policeman, in 1979, he was commissioned as an Ensign in the Judge Advocate General's Corps, US Naval Reserve. Upon graduating the Naval Justice School, Newport, RI, in 1982, he was assigned as an Assistant Force Judge Advocate in the US Atlantic Fleet. In the 1980s, he served the Naval Legal Service Office (NLSO) in Norfolk, VA, the Naval Air Station in Cubi Point, Philippines, and USS Theodore Roosevelt (as Command Judge Advocate).
Following graduate school in 1991, McPherson served NLSO as Senior Defense Counsel and Senior Trial Counsel, and later he reported to the staff of Commander, Submarine Force, US Atlantic Fleet as Force Judge Advocate and to the staff of Vice Chief, Naval Operations as Assistant for Legal and Legislative Matters and Special Counsel to the Chief of Naval Operations.  In 2000, McPherson assumed command of Trial Service Office East, Norfolk, VA. In 2002, as a Rear Admiral Upper Half, he became the Deputy Judge Advocate General for the Navy and Commander, Naval Legal Service Command. In 2004, he became the 39th Judge Advocate General of the Navy, his final assignment. His decorations include the Legion of Merit (two awards), Meritorious Service Medal (four awards), the Army Commendation Medal, and the Navy Achievement Medal (two awards). He is a member of the bars of the US Supreme Court and of California.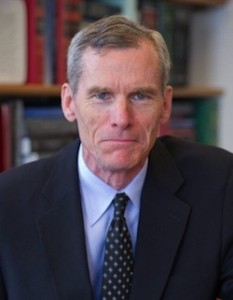 Vice Adm. Robert B. Murrett (Ret.), INSCT Deputy Director & former Director of the US Geospatial-Intelligence Agency
Vice Adm. Robert B. Murrett (Ret.) was the fourth Director of the US National Geospatial-Intelligence Agency from 2006 to 2010. Prior to this appointment, he served as Director of Naval Intelligence; Director for Intelligence, US Joint Forces Command; and Vice Chair Director for Intelligence, Joint Staff.
Other of Murrett's assignments during a distinguished intelligence career include Afloat Intelligence Officer; Watch Stander/Briefing Officer, Chief of Naval Operations Intelligence Plot; Assistant Intelligence Officer, Commander, Second Fleet; Operational Intelligence Officer, Commander-in-Chief, US Pacific Fleet; Assistant Chief of Staff (Intelligence), Commander, Carrier Group Eight; Assistant Chief of Staff (Intelligence), Commander, Second Fleet; N2, NATO Striking Fleet Atlantic; Executive Assistant to the Director of Naval Intelligence, Chief of Naval Operations Staff; Director, Intelligence Directorate, Office of Naval Intelligence; and Commander, Atlantic Intelligence Command. Murrett received his B.A. in history from SUNY-Buffalo and masters degrees in government and strategic intelligence from Georgetown University and the Defense Intelligence College, respectively.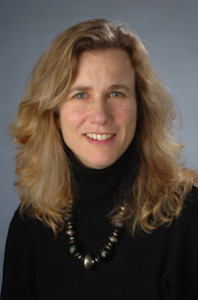 Renée de Nevers, Associate Professor, Department of Public Administration & International Affairs, SU Maxwell School of Citizenship & Public Affairs
Renée de Nevers is an Associate Professor in the Department of Public Administration and International Affairs at Syracuse University's Maxwell School of Citizenship and Public Affairs. Before this appointment, de Nevers taught at the University of Oklahoma, and she was a Program Officer at the John D. and Catherine T. MacArthur Foundation. She also has been a research fellow at Harvard University's Belfer Center for Science and International Affairs, the Center for International Security and Cooperation, the Hoover Institution at Stanford University, and the International Institute for Strategic Studies. de Nevers received her Ph.D. from Columbia University.
Her research and teaching interests include international security, US security policy, international relations, private military and security companies, and postconflict reconstruction, with a current focus on sovereignty and the war on terror. Her books include Comrades No More: the Seeds of Change in Eastern Europe (MIT Press, 2003) and Combating Terrorism (CQ Press, 2007, with William C. Banks and Mitchel B. Wallenstein).